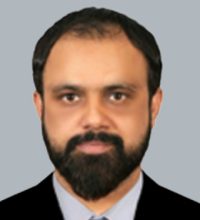 Lecturer
AI-Multimedia Gaming
Engr. Muhammad Younis is a dedicated and accomplished Lecturer with a passion for technology and education. With a robust educational background and a wealth of experience, he brings a unique blend of expertise to the classroom.

Engr. Muhammad Younis earned his bachelor's degree in computer systems from the prestigious Quaid-e-Awam University of Engineering Science & Technology, Nawabshah. His thirst for knowledge didn't stop there, as he went on to pursue master's degree in computer science from Hamdard University, Karachi. His academic achievements are a testament to his commitment to excellence in the field of technology and education.

One of Engr. Younis's notable achievements is his status as an Oracle Certified Professional (OCP). This certification is a testament to his deep understanding of Oracle technologies and his ability to impart this knowledge to his students effectively. Additionally, he possesses certifications in Artificial Intelligence (AI) and the Internet of Things (IoT), showcasing his expertise in cutting-edge technology trends.

Engr. Muhammad Younis has served Government of Sindh. During his tenure, he contributed his skills and knowledge to various initiatives, making a positive impact on the region's technological landscape.

As a lecturer, Engr. M. Younis is known for his engaging teaching style, his ability to simplify complex concepts, and his unwavering dedication to his students' success. His vast knowledge and practical experience make him a valuable asset in the field of computer science education.

Engr. Muhammad Younis's commitment to education, along with his impressive academic background and professional achievements, make him a sought-after lecturer who continues to inspire and empower the next generation of technologists and innovators.