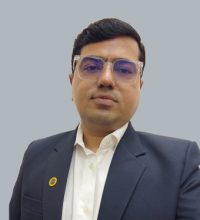 Professor
Faculty of Architecture and Town Planning
Dr. Waqas Ahmed Mahar is a Professor of Architecture. He has completed his PhD in Architecture and Urban Planning from the University of Liège, Belgium; received his Master's degree in Planning-Housing from the University of Technology Malaysia (UTM) and a Bachelor of Architecture from Mehran UET Jamshoro, Pakistan.

Dr Waqas is an architect and urbanist. His research focuses on sustainable architecture and urbanism, particularly thermal comfort, housing, passive and bioclimatic design, energy-efficiency policies and practices, indoor environmental quality, and building performance simulation. He is a member of the editorial board of the renowned research journal and remained guest editor for two special issues. He has supervised several undergraduate and postgraduate students and is also the HEC-approved PhD Supervisor.

He has worked as a registered architect in Pakistan, a housing manager in Malaysia, and an academic/researcher in Pakistan, Malaysia and Belgium. He remained the first and founding Vice-Chairman of the Institute of Architects Pakistan (IAP), Quetta Chapter. He is the Honorary Fellow of the Philippine Institute of Architects (PIA), Philippines; Vice-Chairperson of the National Platform for Housing Research (NPHR); and an Expert Member of the Professional Development Board (PDB) of the Pakistan Council of Architects and Town Planners (PCATP), and the National Curriculum Committee (NCRC) of Architecture program.